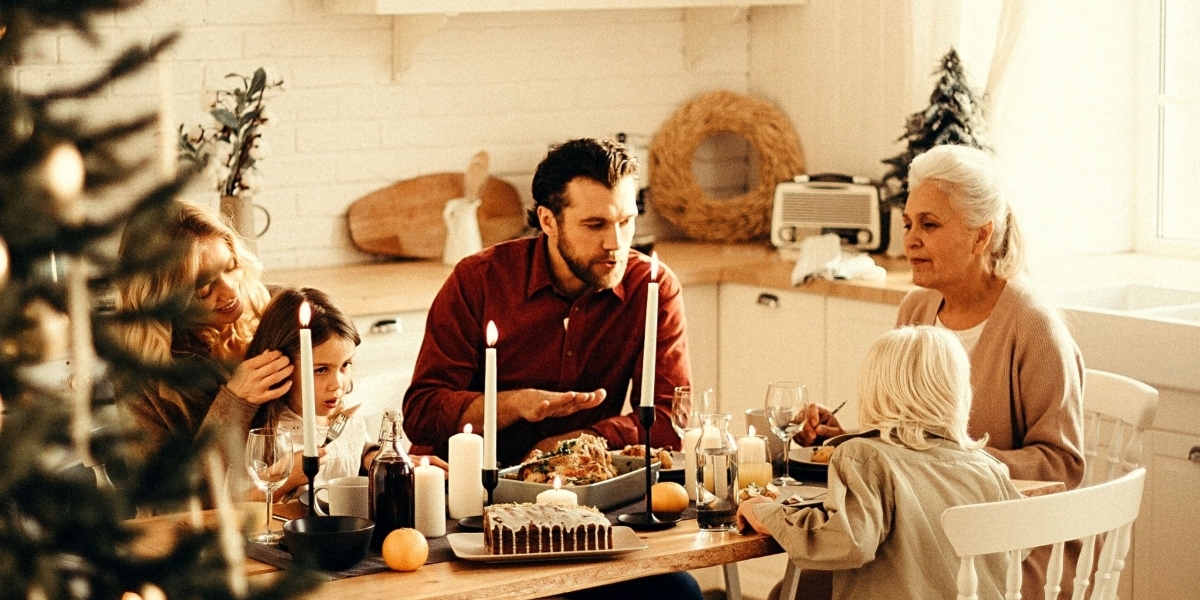 Celebrating the festivities with dementia
With only a couple of weeks until the holiday season, planning is important if you're looking to welcome family members who have dementia this year. The festivities can be overwhelming at the best of times, so we've put together a selection of top tips to ensure guests with dementia can enjoy themselves just like everyone else.
Create a dementia-friendly environment
If you know you have family visiting who have dementia visiting over the holidays, try to make your home as dementia friendly as possible in time for their visit. Here's a few things to consider:
Use plenty of light – People with dementia may struggle navigating your home if it's too dark. Try to ensure that every room has plenty of light. Contrasting colours can help those with dementia better navigate their environment too!
Set aside a quiet space – The festivities are exhausting for all of us, so you'll want to set aside a quiet room, away from the celebrations, for your loved one to retreat to if they get need a break.
Remove clutter - Although a rug may seem harmless, small objects like this can cause unnecessary risk and confusion for your loved one, so remove as much clutter as you can, especially from the floor.
Try to be as socially inclusive as possible
People living with Alzheimer's may struggle socialising, as concentrating on a single task can be difficult for those with the condition. Try to be as understanding as possible; give them plenty of time to respond to questions, use simple, concise sentences and avoid repeating yourself too much.
Although dementia makes it difficult to remember certain things, it is common for long-term memories, such as childhood memories, to be intact. That's why it can be a nice idea to talk about old photos and memories with your guests. As well as this, putting on some music from when they were younger will help them feel comfortable and more at home.
Think about the food on offer
Food is at the heart of our festive celebrations, so it's important to accommodate the dietary needs of all guests. You may want to ask them or their carer what would be most suitable for them, as some things might be more difficult from them to eat.
Outside of mealtime finger food is ideal, as they can easily eat when they want, without the need for utensils; think sandwiches, mini quiches and so on.
Give Care and Support by ENS a call today to discuss how we can support your loved one this Christmas. No matter their needs, however big or small, whether your loved one needs a helping hand around the house or 24 hour care, our incredible team of passionate Support Workers can be there for them. Get in touch on 01702 361405 or email [email protected]